Transform Your Business with AI-Driven Agricultural Intelligence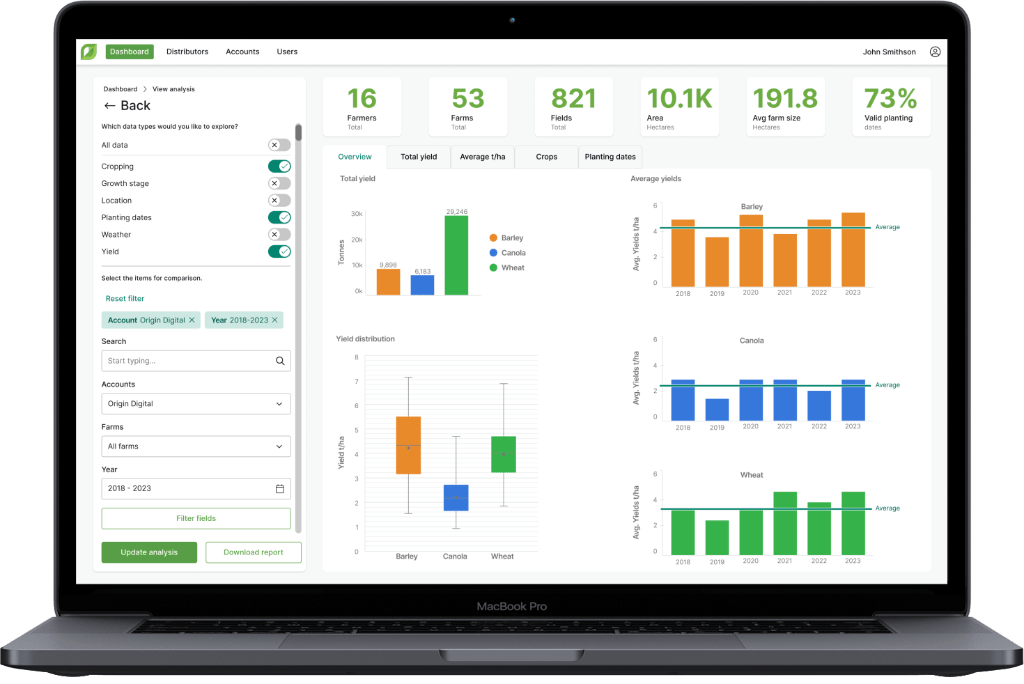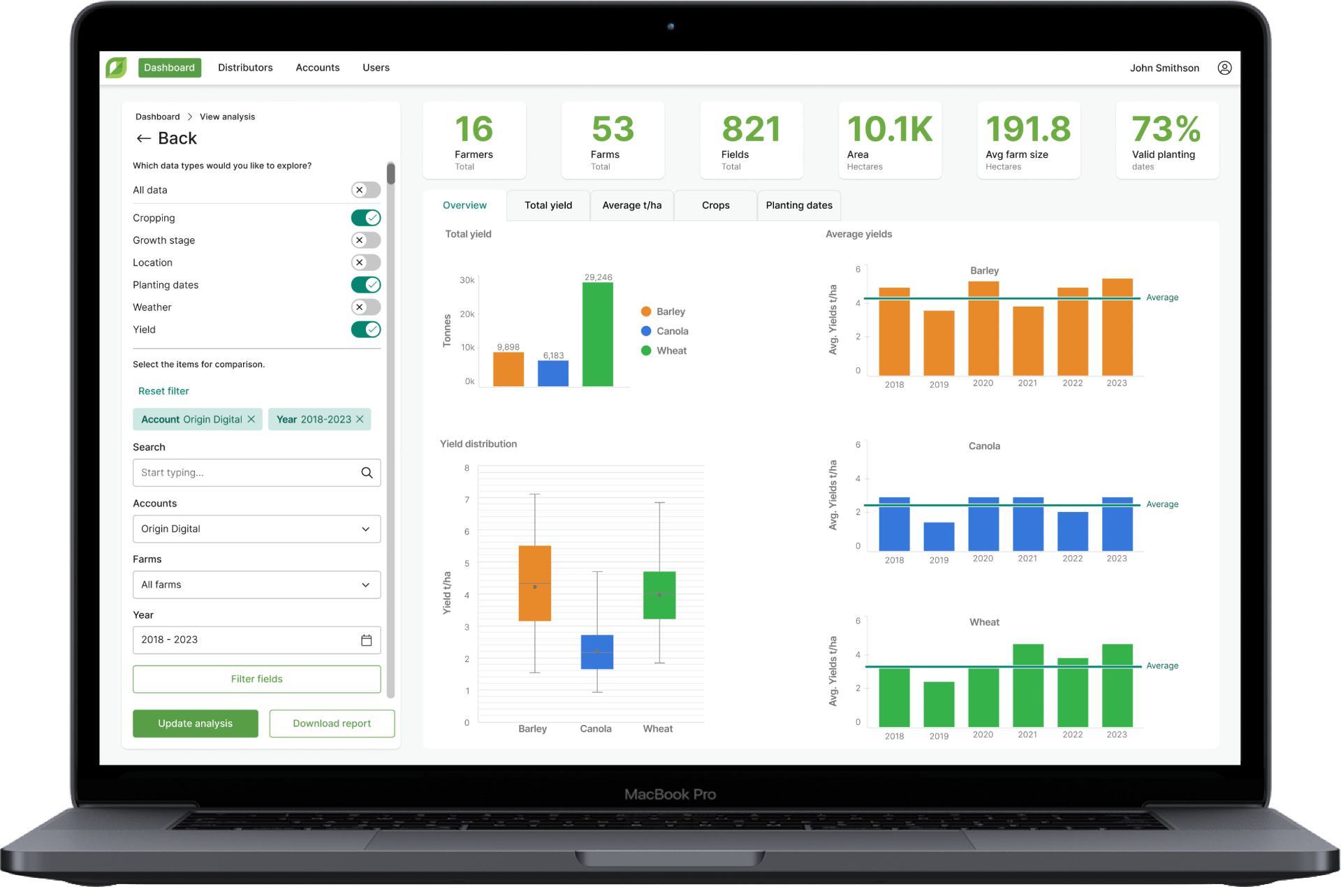 Unlock the full potential of your organisation with Field AI, an advanced solution that harnesses the power of artificial intelligence to provide actionable predictive insights across your entire portfolio of farm relationships.
Field AI delivers precise in-season and historical crop identification, cropped area, planting and harvest dates, and yield predictions at field level. Our state-of-the-art AI algorithms offer an unrivalled view of farm activities, empowering you to make informed decisions that drive business growth and foster stronger relationships with your customers and stakeholders.
Actionable Farm Performance Analytics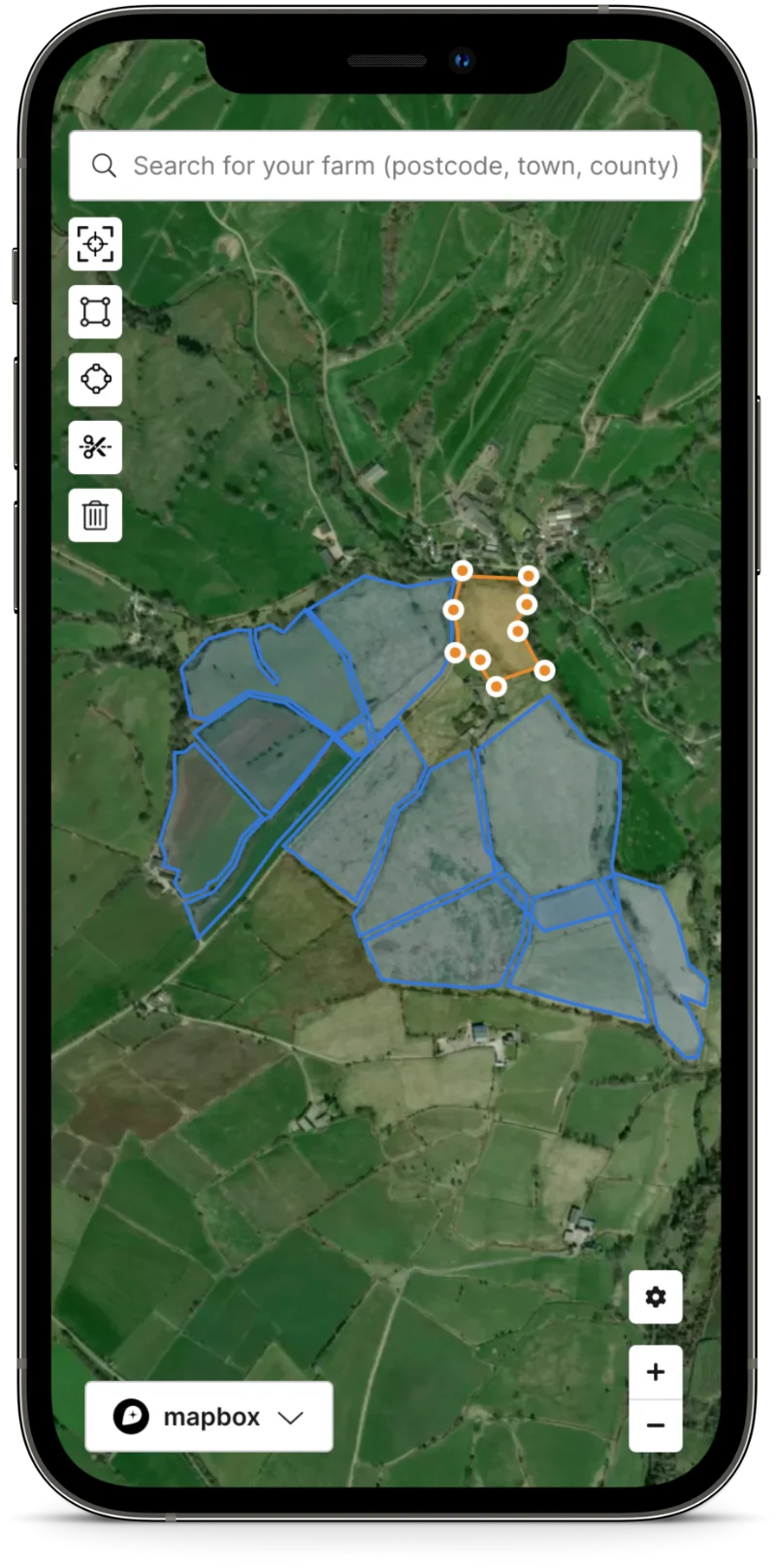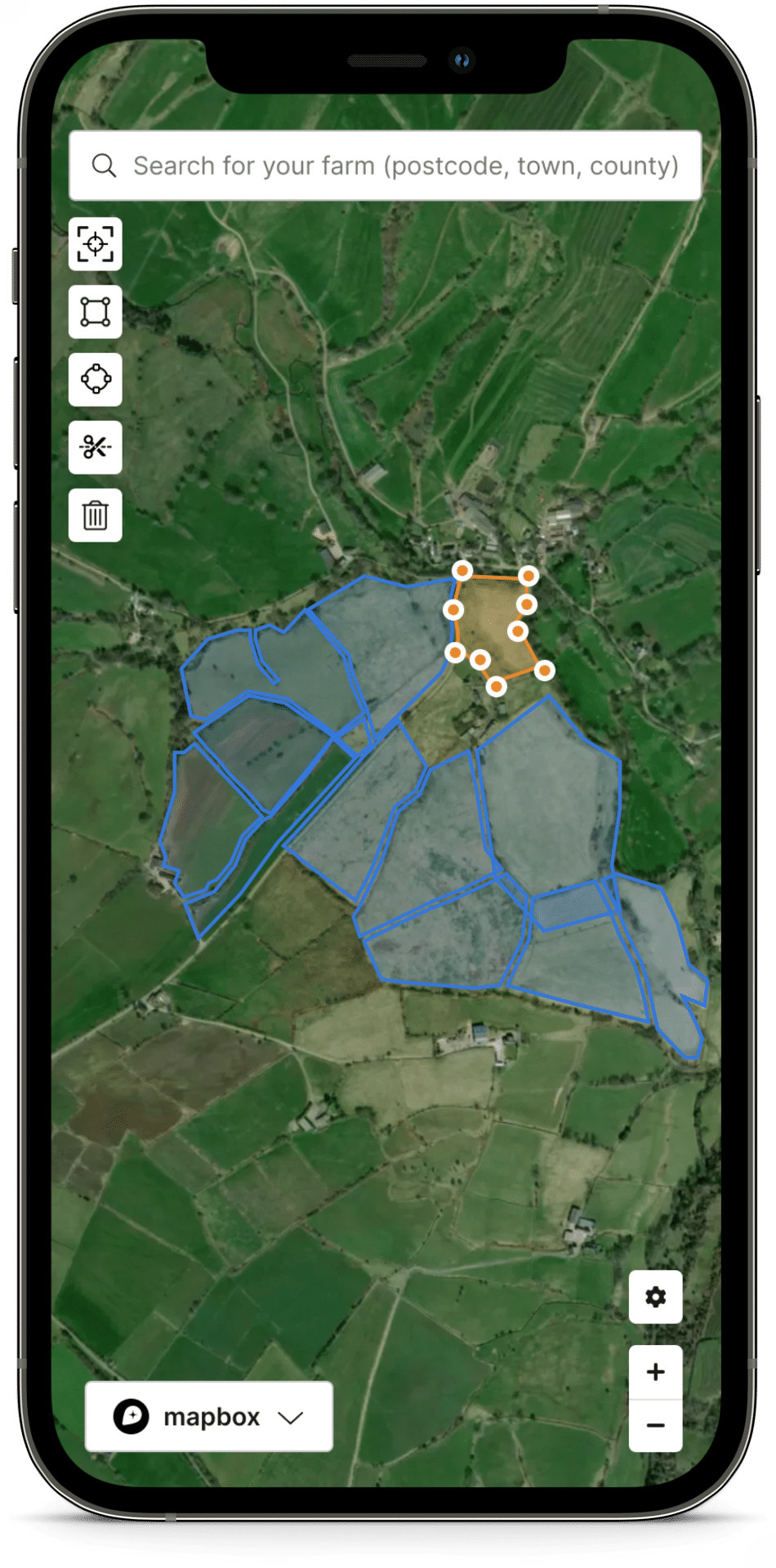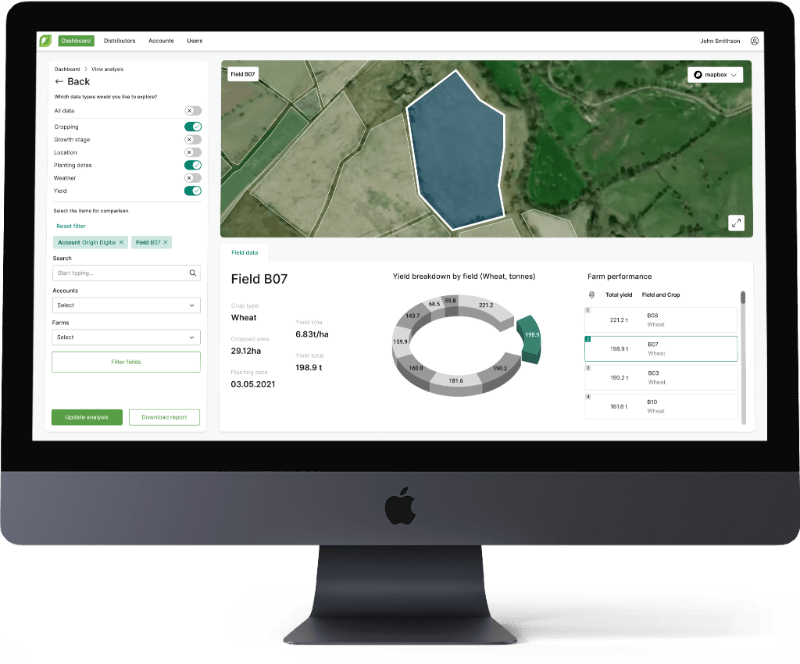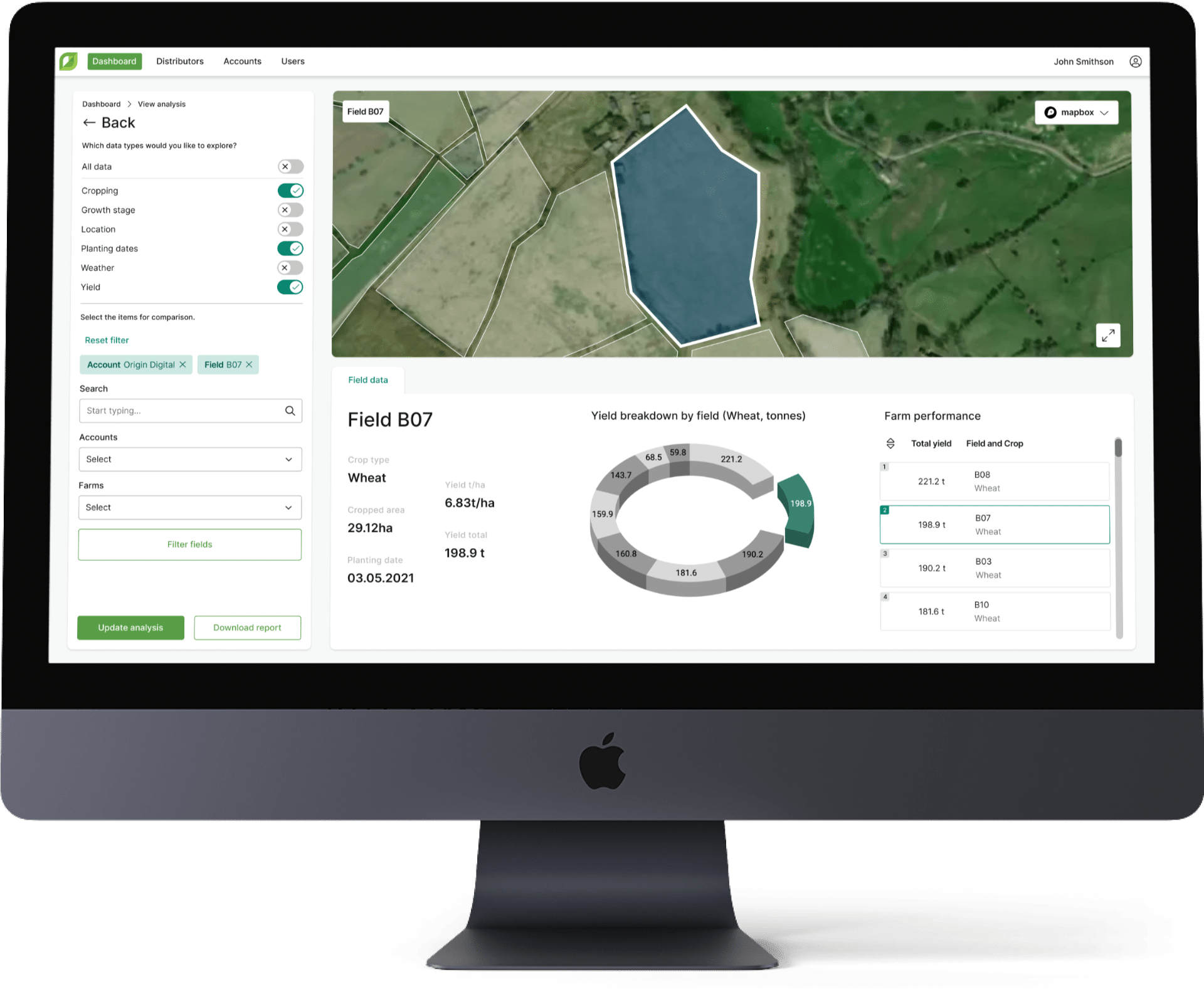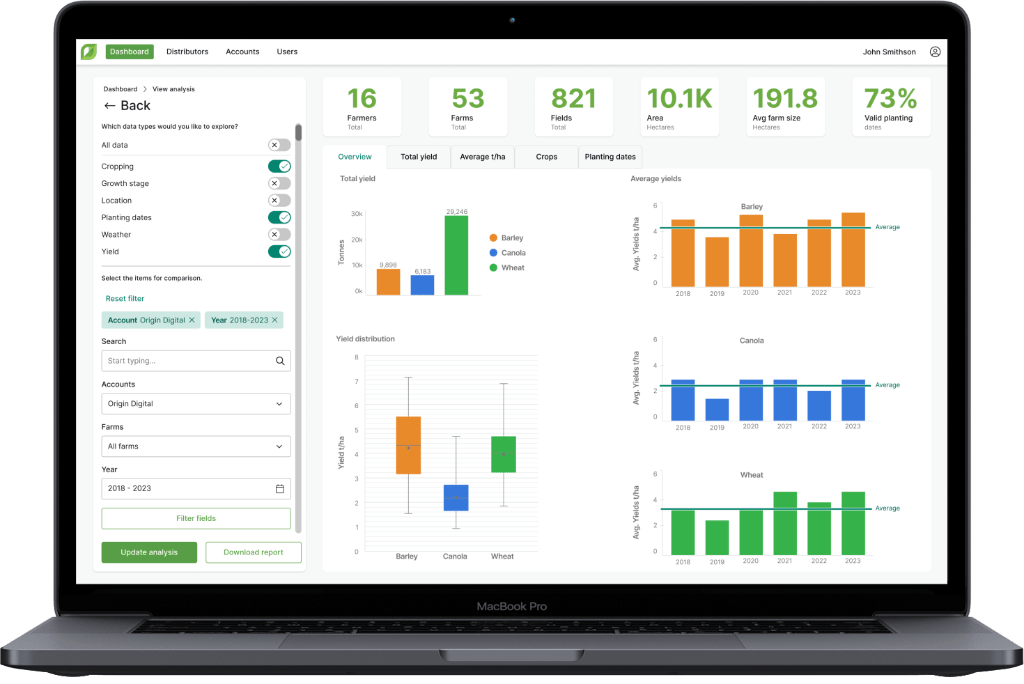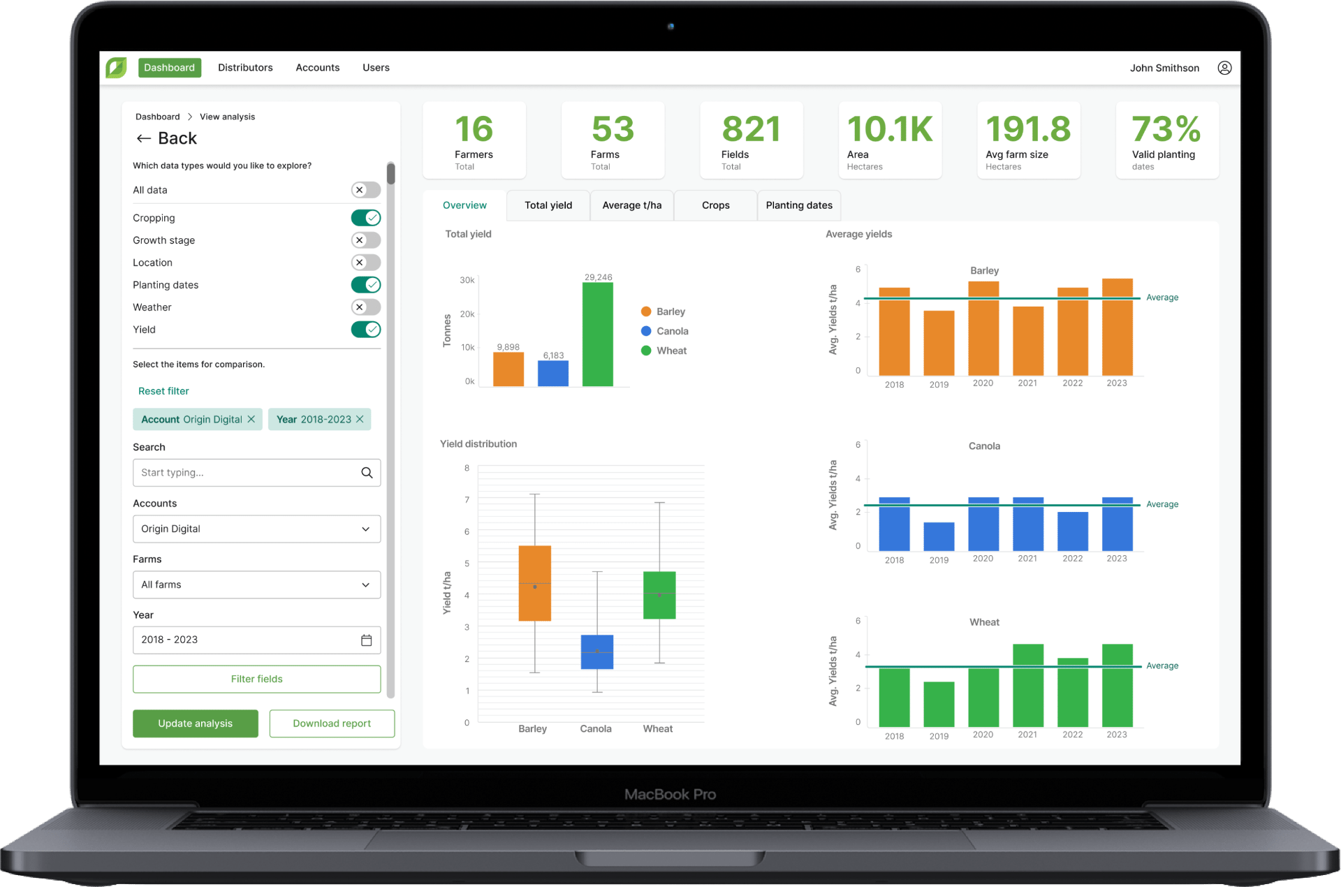 Solve the Data Access Challenge
Field AI tackles the challenge of accessing credible field-level information, in turn enabling:
And by combining reliable data with credible predictions, Field AI uniquely connects:
And by combining reliable data with credible predictions, Field AI uniquely connects: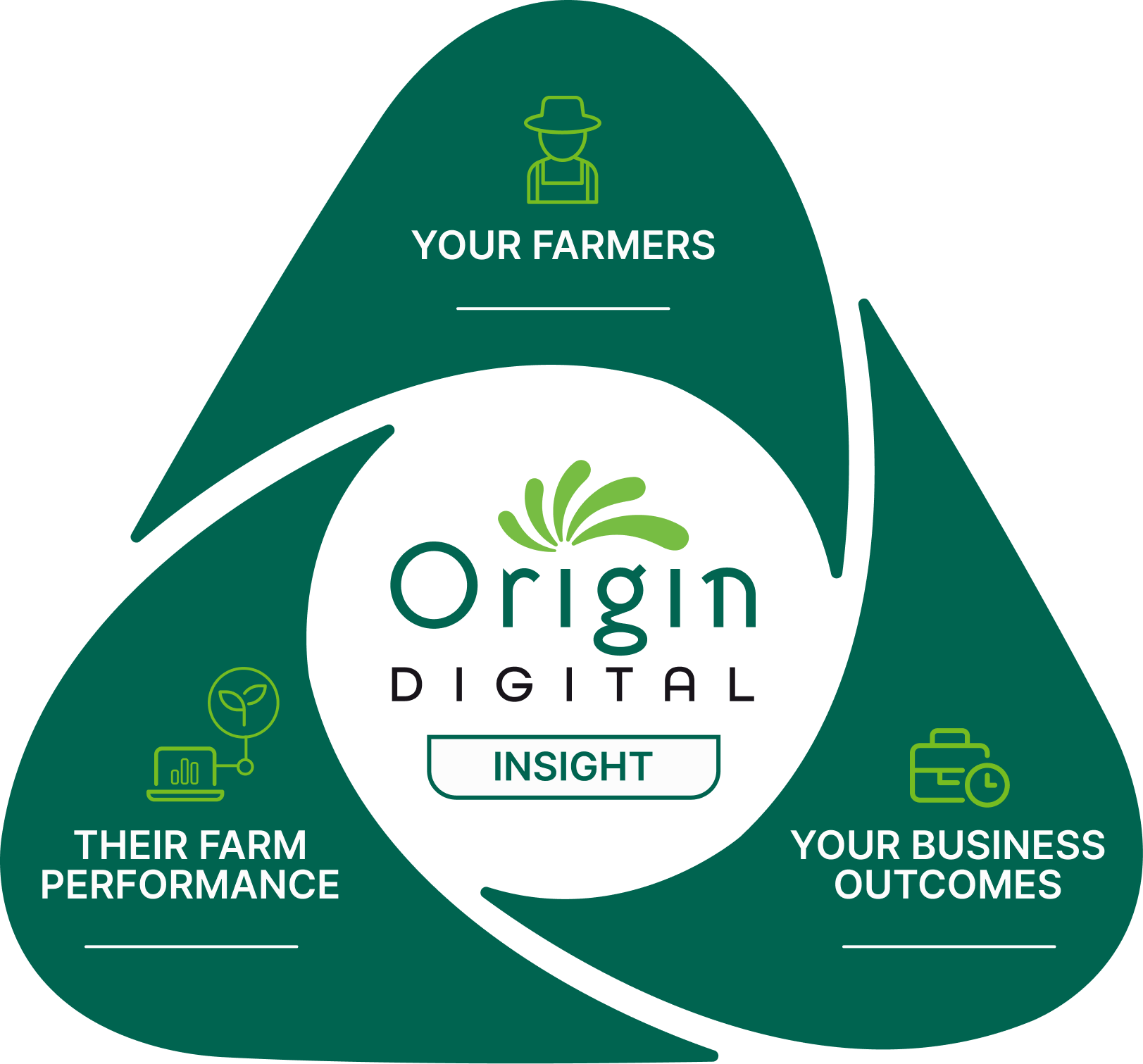 How Field AI Delivers Accurate and Reliable Intelligence:
Harness the power of Field AI to drive business growth and build lasting, productive relationships with your customers: