Advanced AI-Powered Agronomic Insights
Origin Digital's leading Crop AI Models empower farmers and businesses to make informed decisions and optimise agricultural practices across geographies and climate types in Europe, Africa, and the Americas.
Our models harness state-of-the-art satellite imagery, geographical and meteorological data coupled with an unparalleled wealth of ground-truthed crop information to generate in-season and retrospective predictions, providing valuable insights into crop growth and performance to drive better decision-making throughout the agricultural industry.
Our comprehensive capabilities track crops from planning and planting through to harvest, including:
Localised Models for Enhanced Accuracy
To ensure accuracy, our models are tailored to specific crops and geographies, and as part of Origin Enterprises we have unique access to a vast pool of ground-truth data to build and test each model. By accounting for diverse climatic conditions, soils, and crop management practices, we can deliver reliable predictions and insights to maximise agricultural outcomes in various regions around the world.
Our team have successfully developed, localised, and delivered Crop Growth Models across geographies and climate types in Europe, Africa, and the Americas. 
These detailed models cover:
Origin Digital's tailored approach to model design delivers high levels of confidence and accuracy, demonstrated by our results:
95% correct Crop ID prediction for winter wheat being grown in South Africa, Zambia and Zimbabwe (2022)
98% accuracy for wheat yield prediction in the United Kingdom with R² values of >0.95 (2021)
91% accuracy for non-irrigated grain maize yield prediction in South Africa (2021)
97% accuracy for soya yield prediction in Paraguay (2020)
94% accuracy for spring barley yield prediction in the United Kingdom (2020)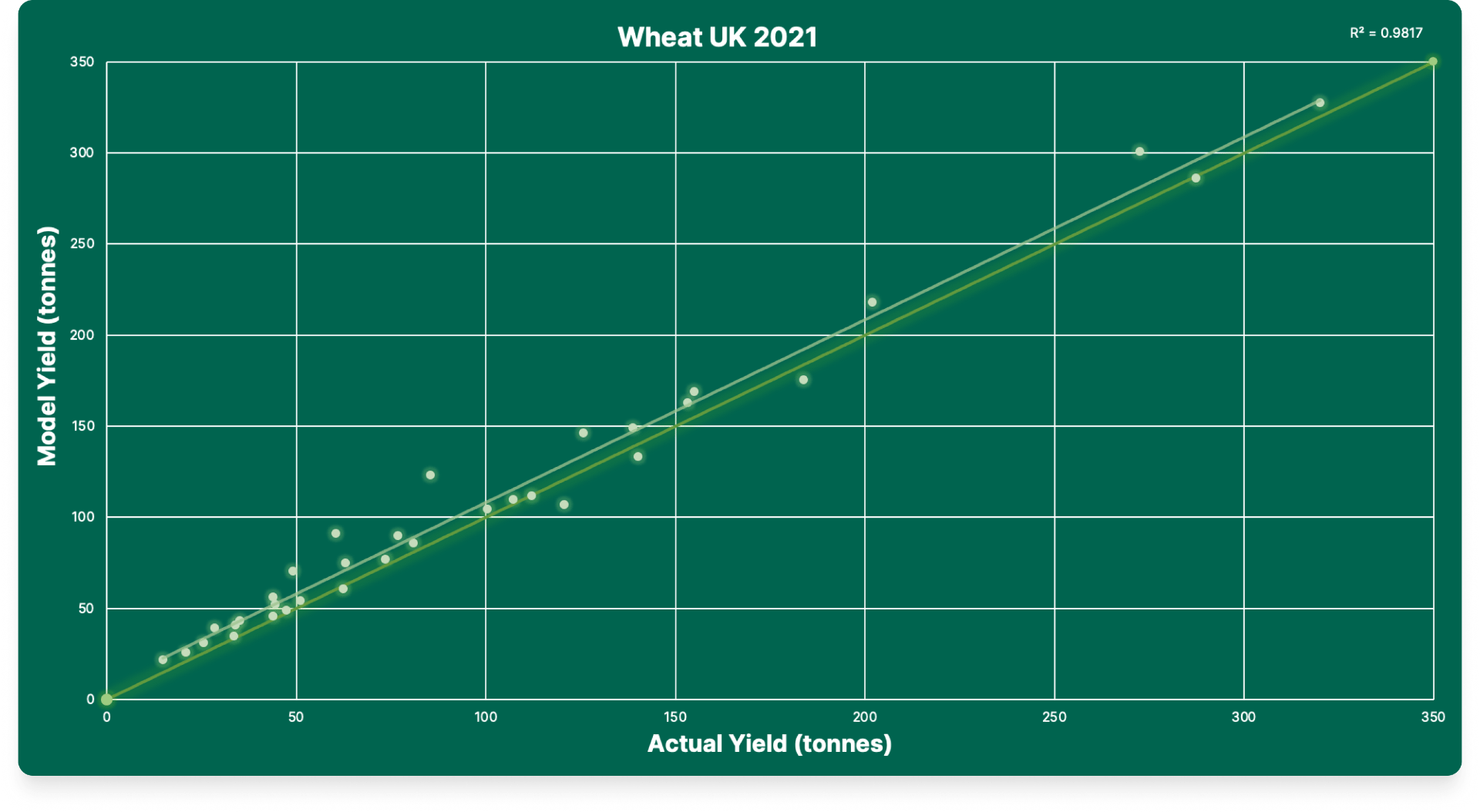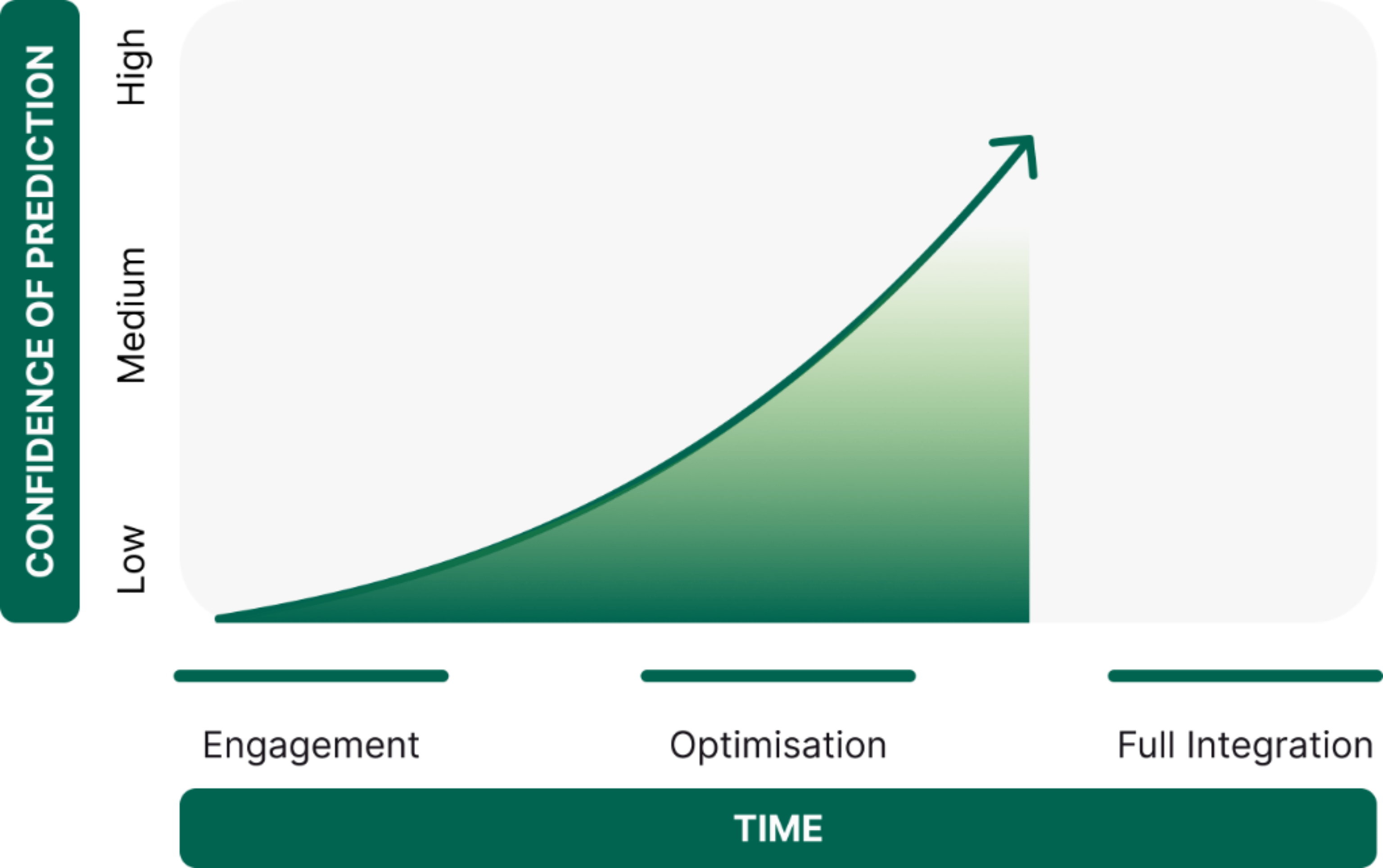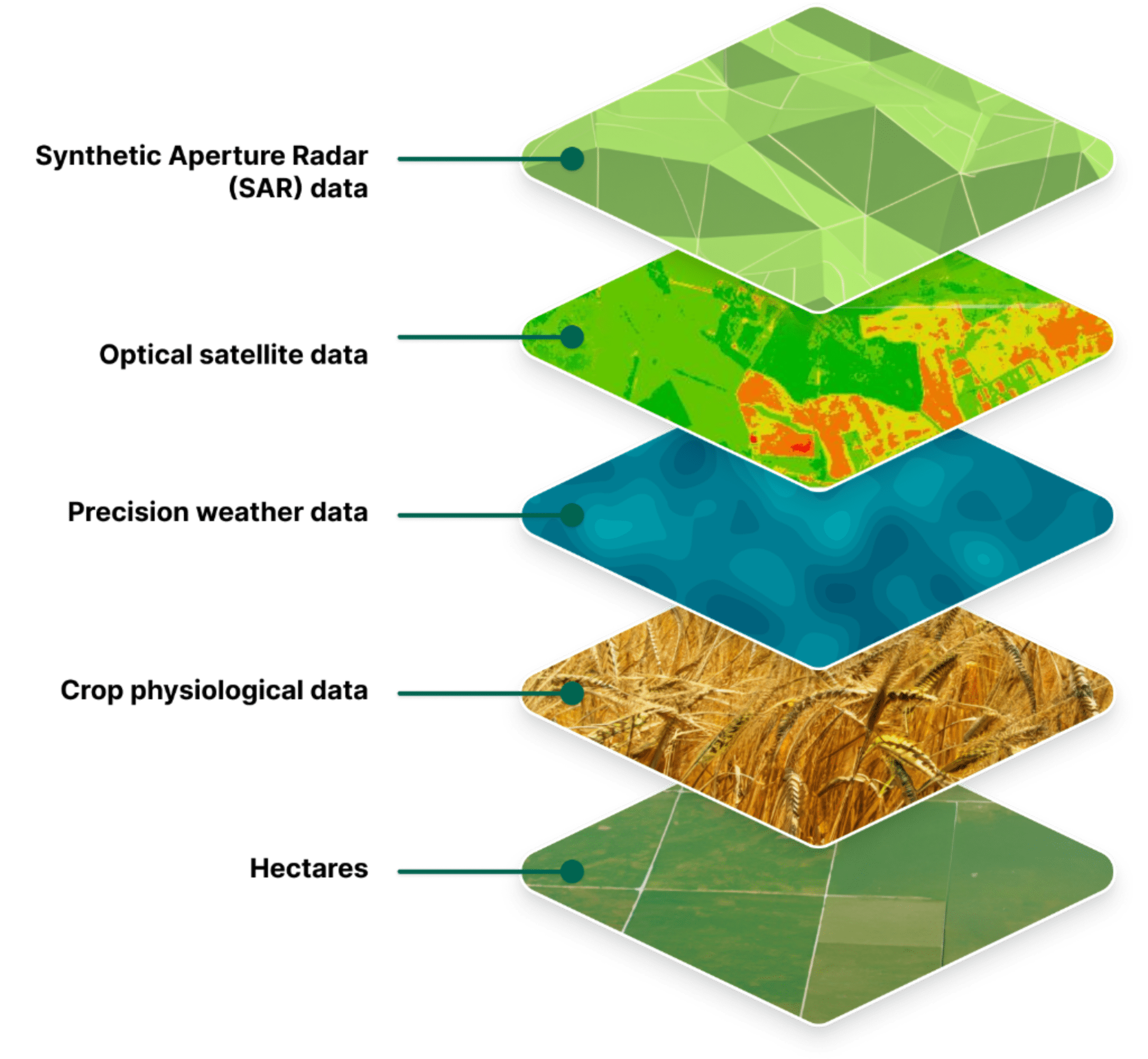 Experience the Future of Agriculture with Origin Digital's Crop AI Models
Ready to revolutionise your operations? Contact us today to learn more about how our Crop AI Models can help optimise your farming and business practices to drive sustainable growth.