Discover our world-leading innovations, including AI-powered analytics, advanced crop modelling, and cutting-edge satellite imagery solutions, designed to help elevate farm practices and drive business growth across the globe.
Field AI delivers in-season and historical crop identification, cropped area, planting & harvest date, and yield prediction at field level, across your entire portfolio of farm relationships.

 Our AI-powered analytics provide a fast, comprehensive view of farm activities, driving business growth and enabling more constructive conversations with your customers and stakeholders.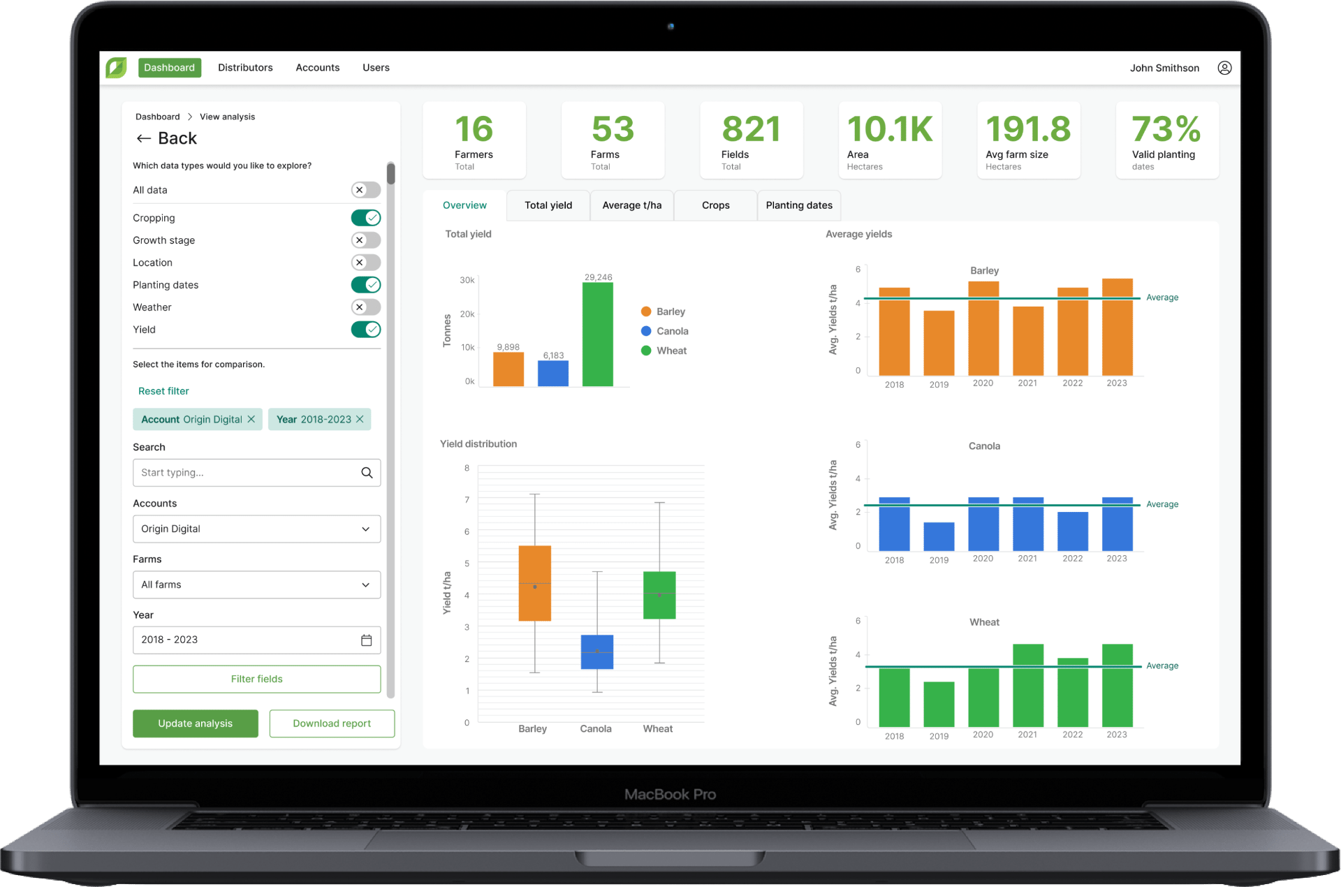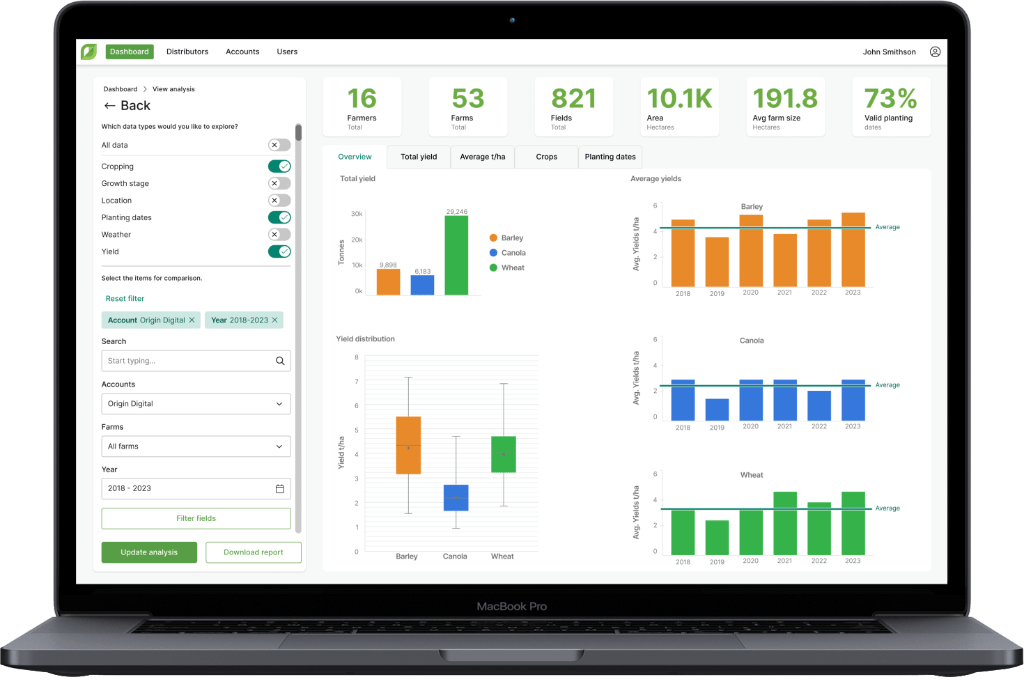 Origin Digital's leading Crop AI Models empower farmers and businesses to make informed decisions and optimise agricultural practices across geographies and climate types in Europe, Africa, and the Americas, with accuracy typically over 90%.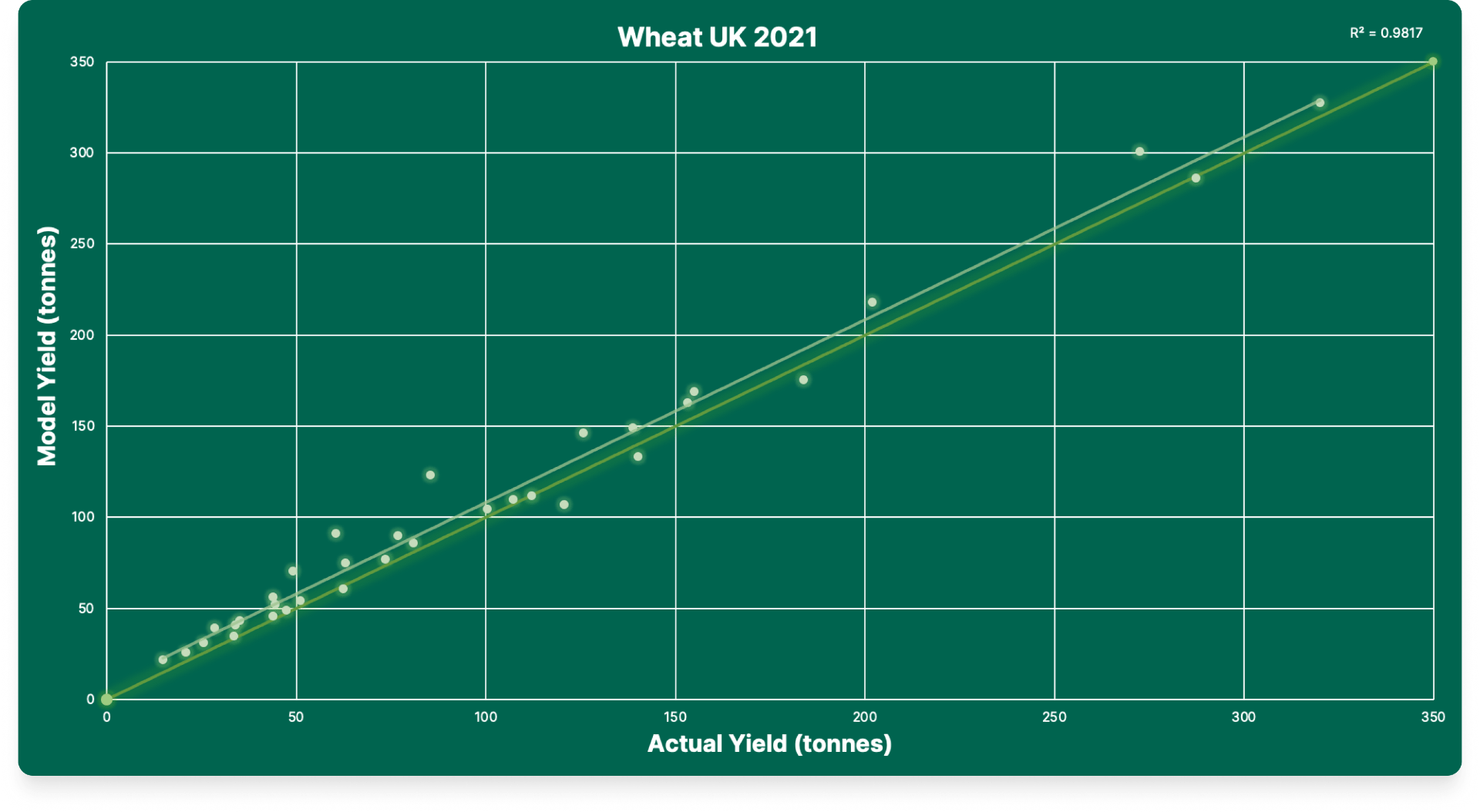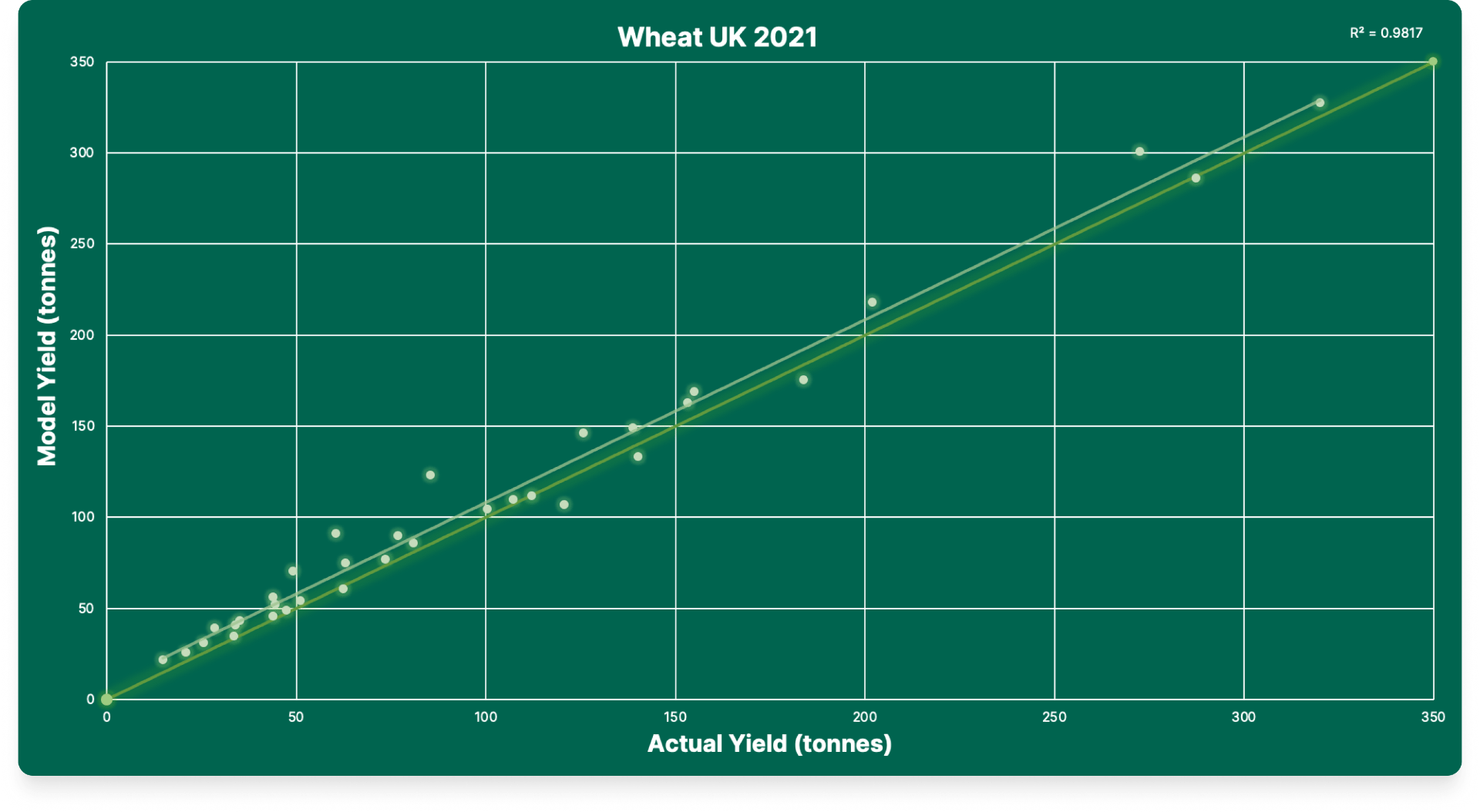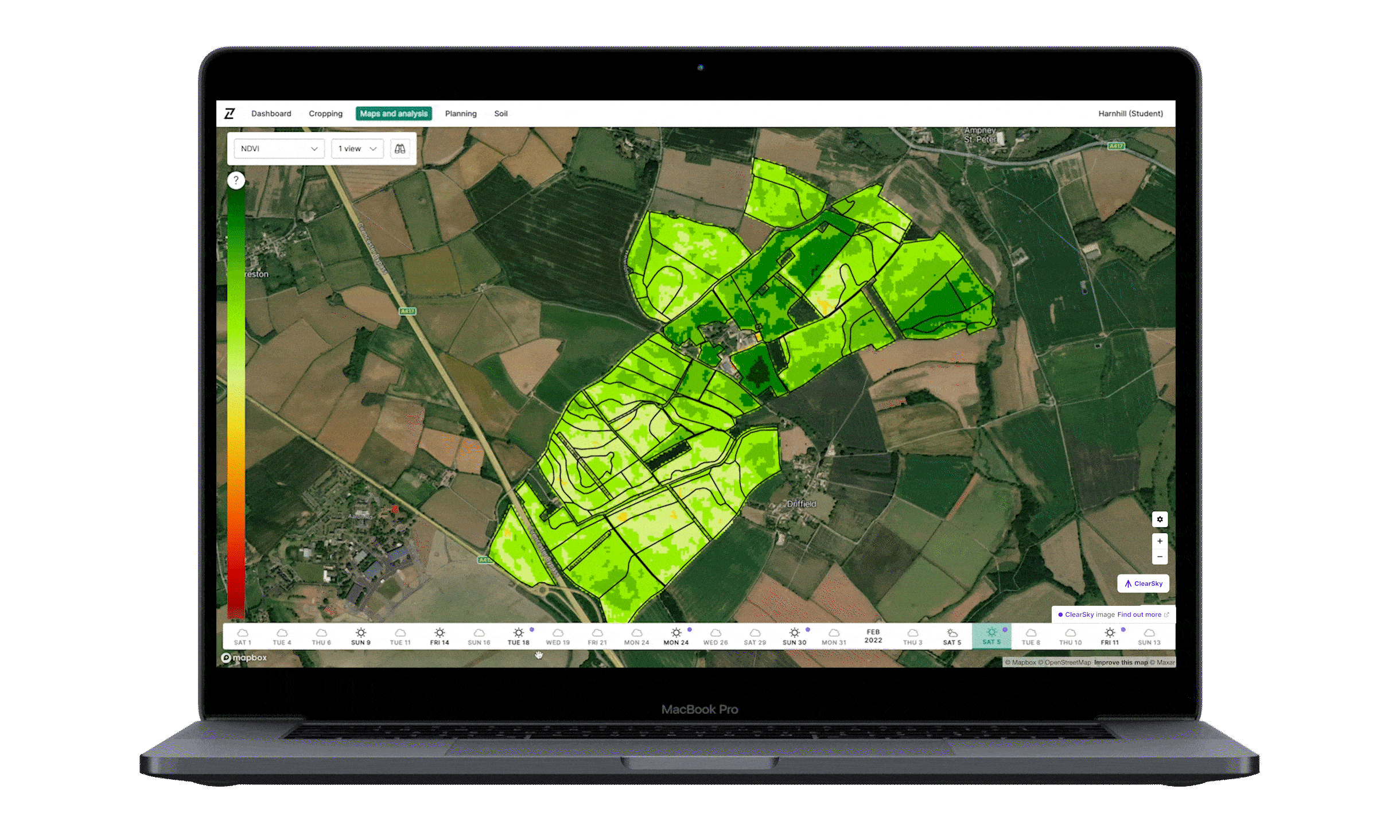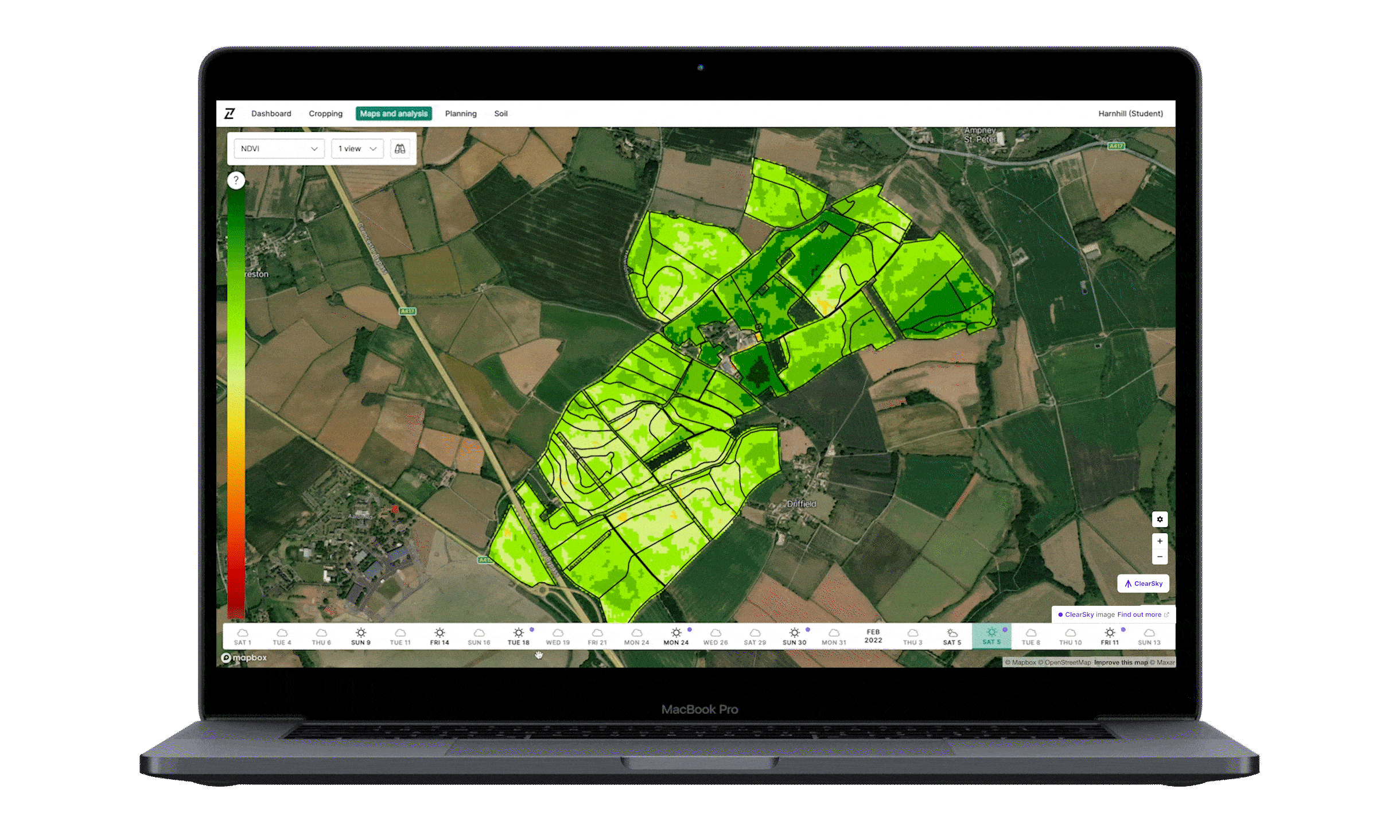 ClearSky is a world-first service that uses AI to derive optical satellite imagery from radar data alone, guaranteeing clear NDVI & GCVI images every 6 days even in the presence of 100% cloud cover, with no loss of accuracy over time when there are long periods without clear optical images.