Combine, Filter, & Customise Seed Plan Downloads
Today's update to Contour adds significant improvements to seed plan downloads, so you can get exactly what you need, fast.
Here's how:
Combine plans into one file: Any number of plans created for specific crops, varieties, or fields can now be combined into a single, multi-crop file for each farm – eliminating the challenges of either managing multiple machinery files or using other tools to combine them.
Filter plans to download only selected fields: Plans can now be filtered to only include specific fields or crops when generating reports and machinery files for download – for example, to only include fields that need drilling now. Both individual plans or new combined plans can be filtered in this way.
Choose required reports: You can now choose to download job sheets with or without maps. The structure of job sheet reports has also been improved to first show overall product totals by variety, then a rate map and breakdown of product total by field for each variety in turn. This makes viewing seed rates much clearer than a single rate map covering all crops and fields.
New Downloads area: Once you've specified the reports and files you need, these will now generate in the background so you can get on with other things. After a few minutes, they'll appear in the new Downloads are ready for you to download.
Easy to share: When you want to share reports with growers, just guide them to the new Downloads area where they will always be available to easily view, download or print.
Easy to manage: If you share a seed plan report but then decide to make changes, you can easily delete the old files from the Downloads area.
In the future we will be working to make all reports accessible from the new Downloads area, e.g. Nutrient and Livestock plans
Log in to Contour to check out the updates today, and please send your feedback to info@digital.originenterprises.com to help us improve.
Step-by-step User Guide:
1 – From the Seed Homepage, select the plans you want to include in your download and click 'Downloads'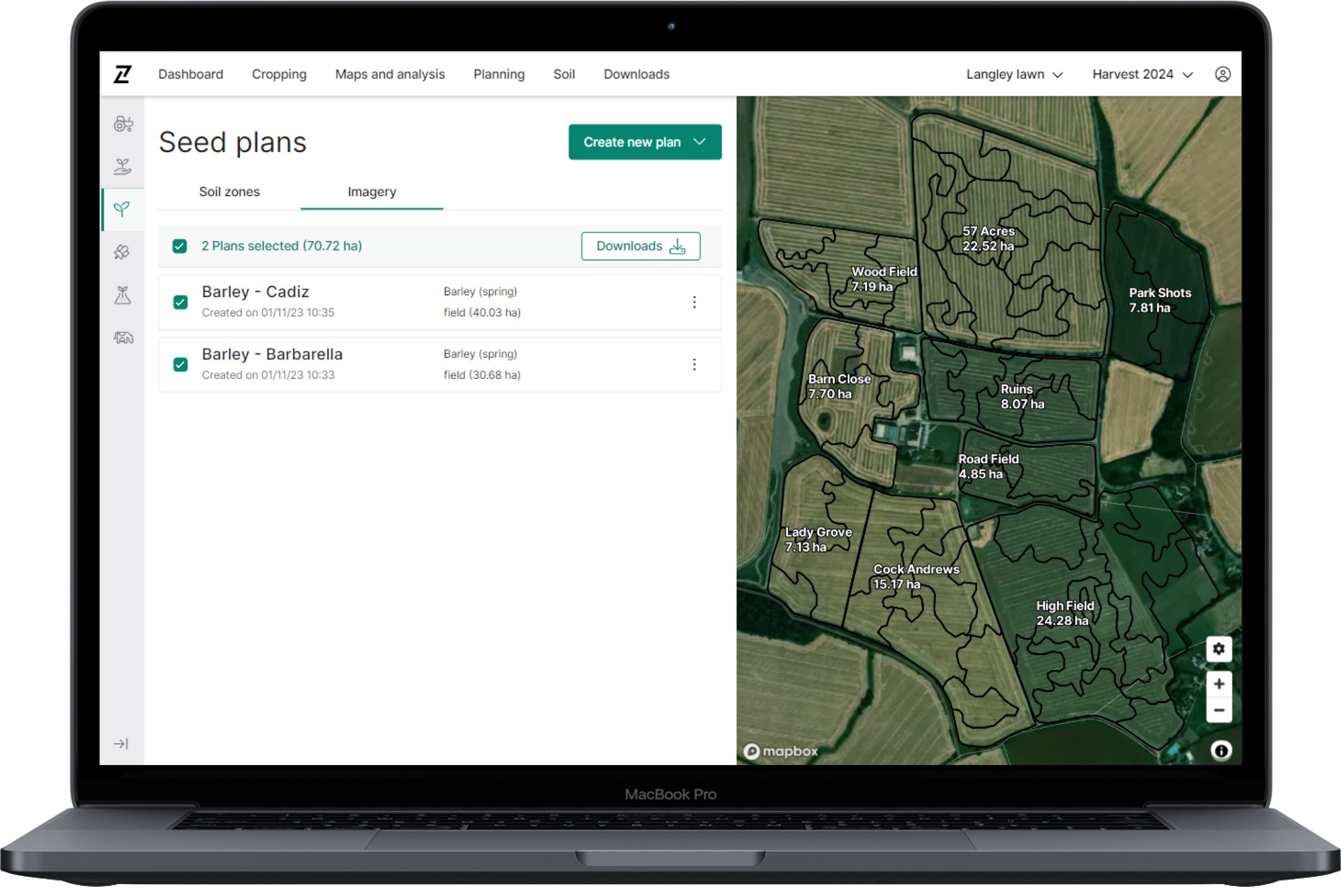 2 – Filter which fields to include in your download. You can only include fields that use the same rate unit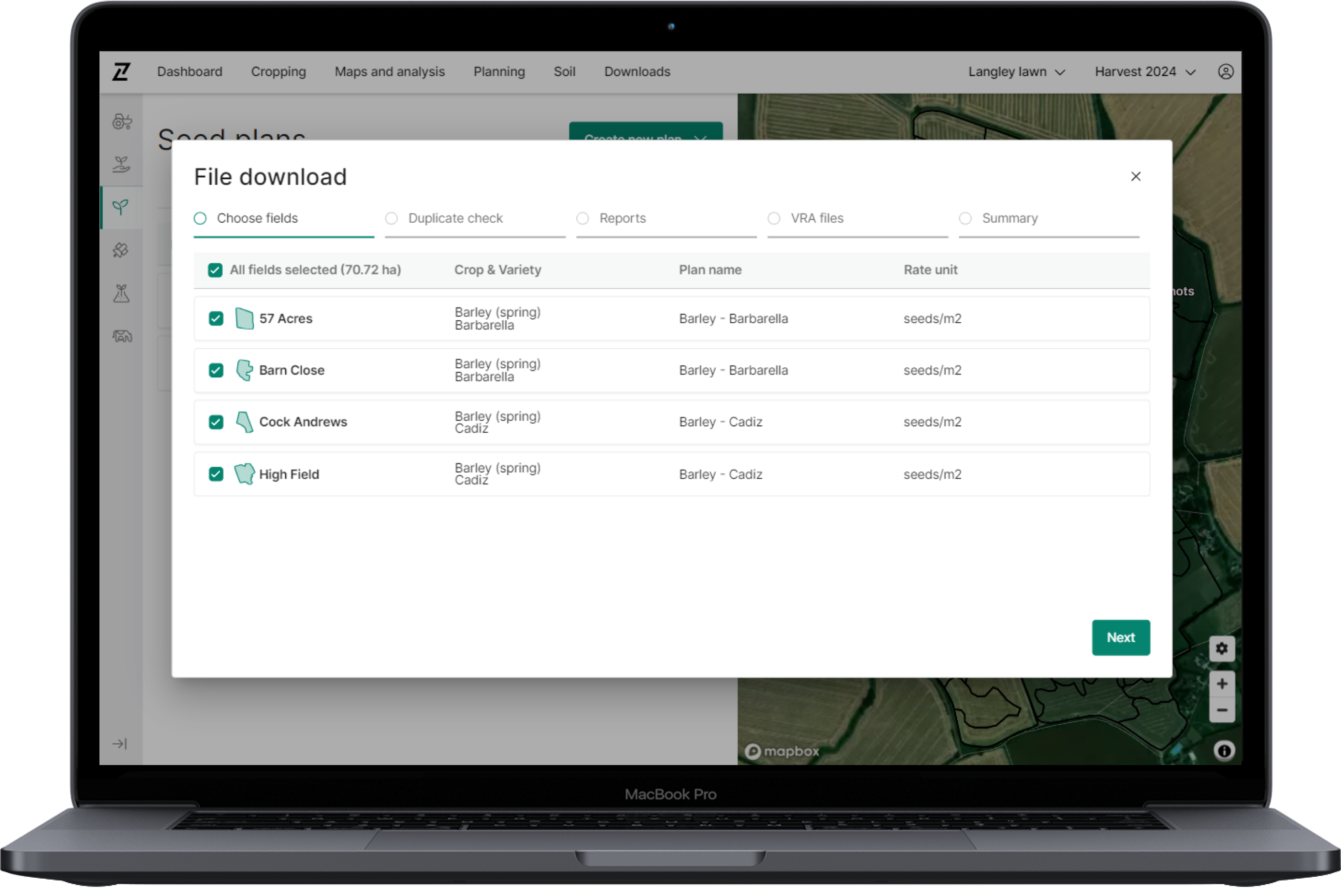 3 – If you have any duplicate plans for the same field, you will be prompted to select which plan you want to use for that field
4 – Choose whether you want a job sheet report, with or without maps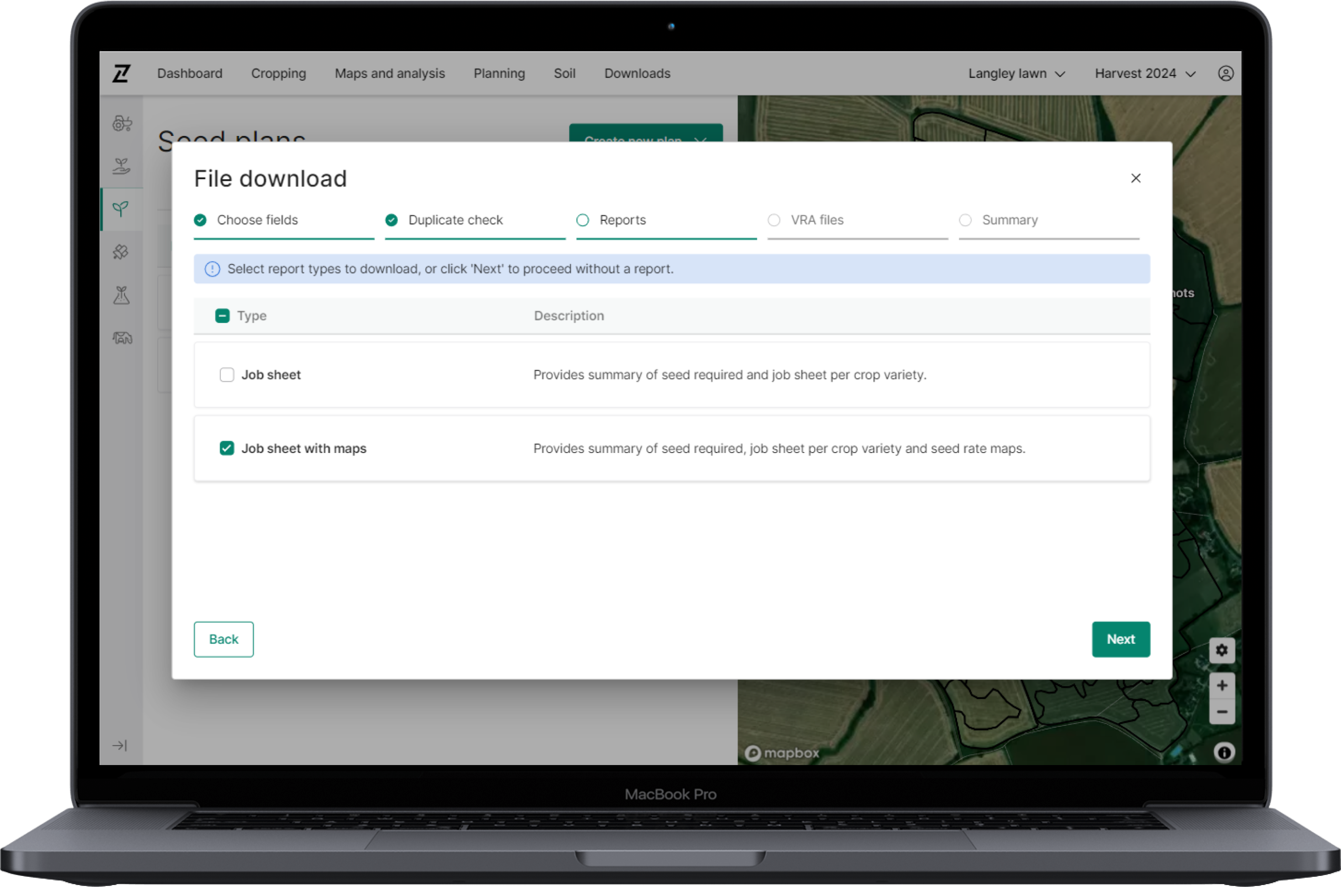 5 – Select the variable application file type you require (if any). For certain file types you will be prompted to enter default rates for Loss of GPS or Out of boundary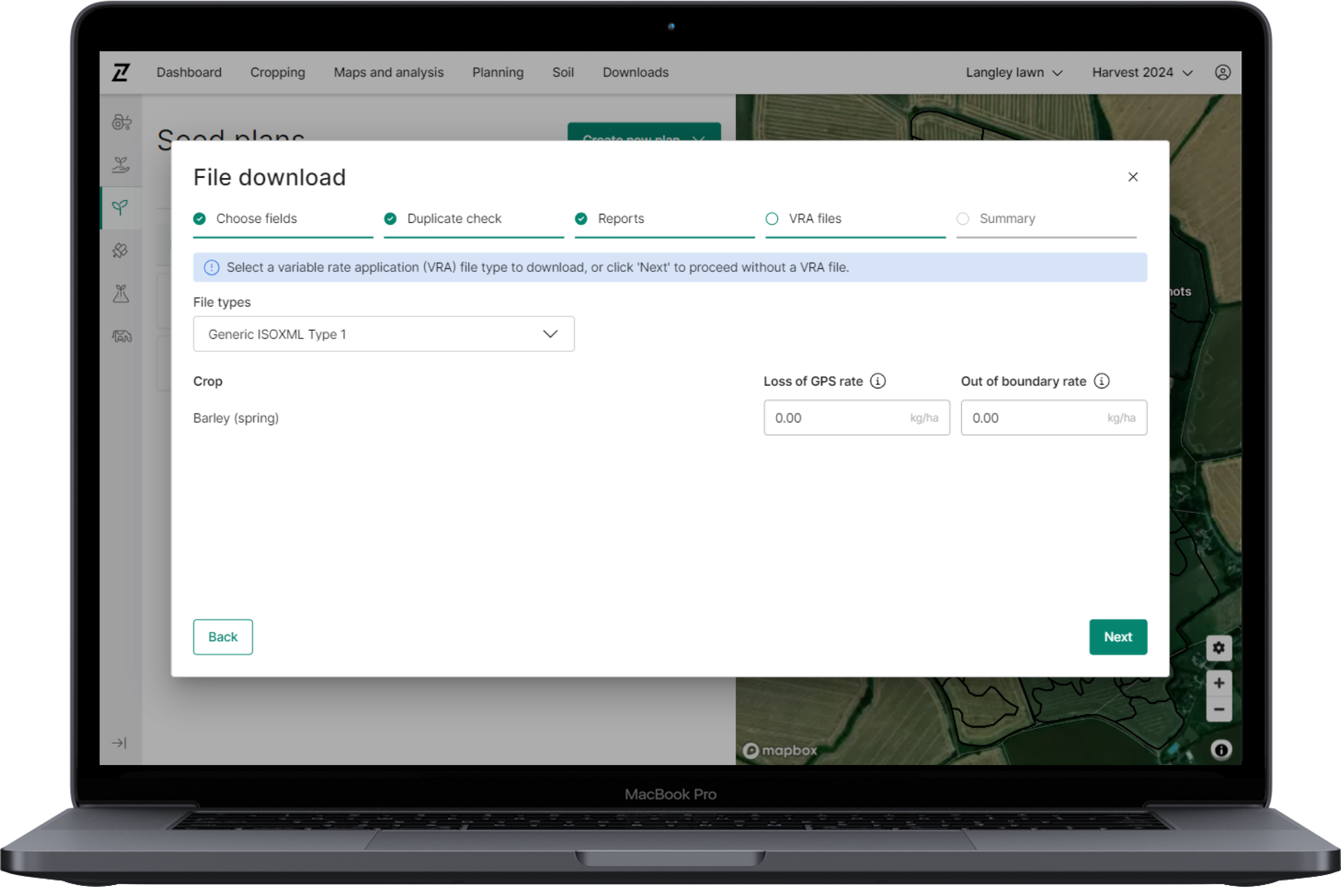 6 – The summary will show all the files you have selected to include in your download. Once you're happy, clicking generate will start the process of building the files and reports, and you'll be returned to the Seed Homepage
7 – Go to the Downloads tab in the top menu to access your files and reports, which will usually be available within 5 minutes. This tab shows all downloads generated for the account, with the most recently created at the top. Click on the file type under 'Download file' to download your files and reports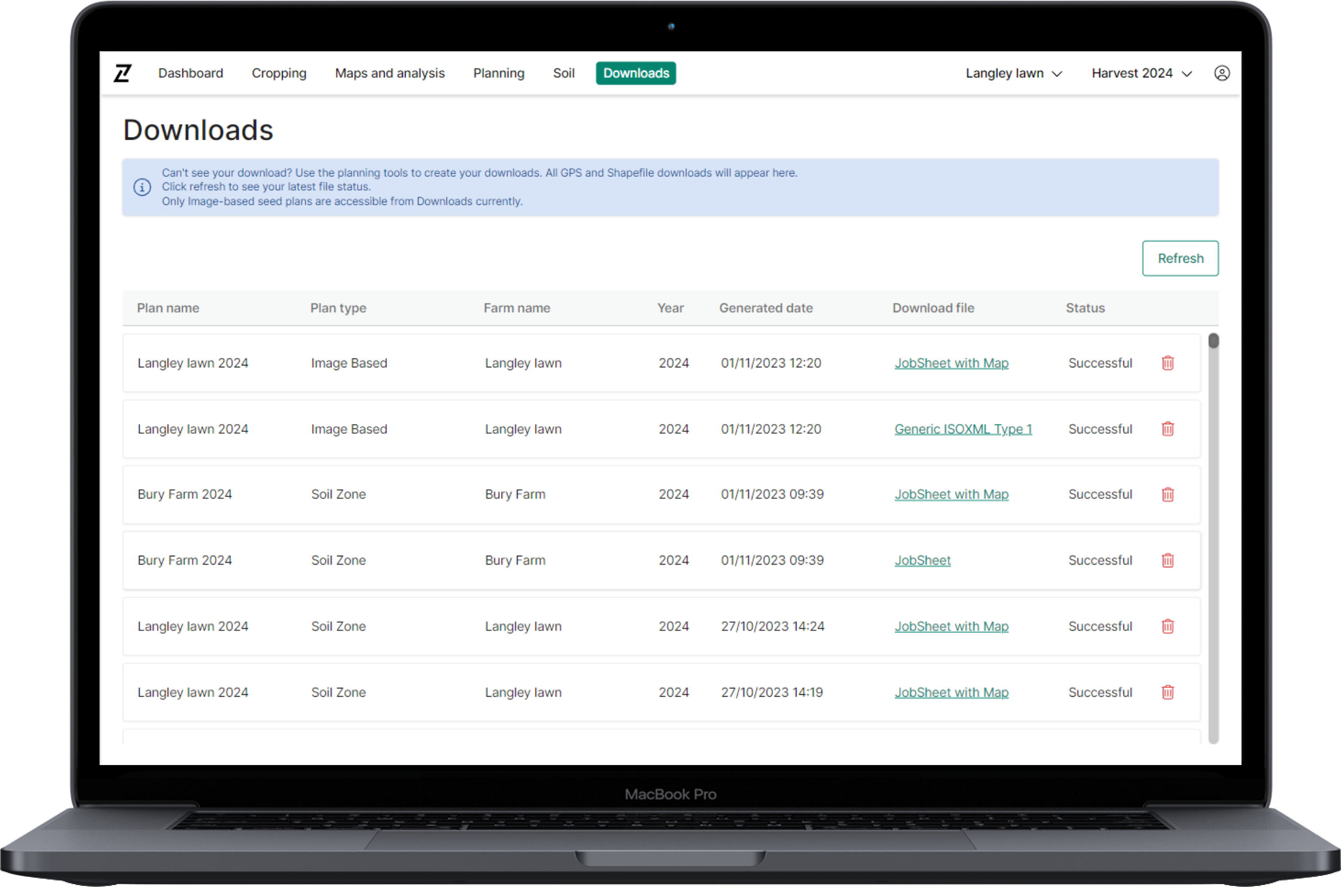 8- Job sheet reports now show overall product totals for each variety, then broken down by field with an application map per variety